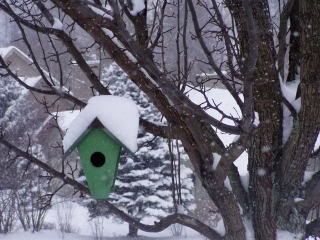 The birdhouse is currently vacant...
The kid's were supposed to return to school today, but were blessed with a late Christmas present: deep fluffy snow, prompting the first snow day of 2008. We have a foot so far, and the snow is still falling. It is very light and powdery. Utah snow! I think it is because yesterday I took down the Christmas decorations in favor of winter ones. Including putting a sign that says "Let it Snow" on the front door.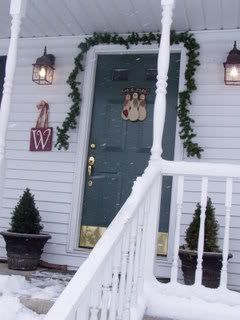 Maddy is sure it is because she wore her jammies inside out last night. Either way, we are all happy about it!
Care to take a turn about the garden?
The sedum seed heads are wearing fluffy snow caps.
The flattened forsythia.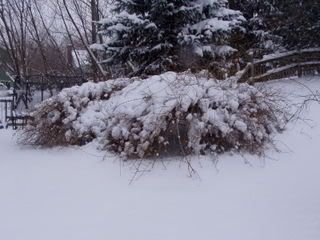 My raised garden beds are only visible because of the raspberry canes.
Mother Nature made cushions for my chairs. Do you think I should store these inside?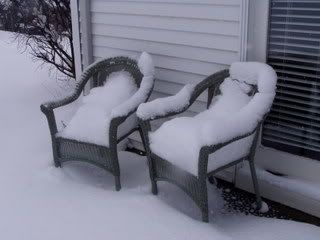 The Evergreen feels quite at home.