Remember how the nursery used to be covered with the flower fairy mural? (If not, you can see them
here
and
here.
) Well, since we are having a boy this time, we really needed to change that! My inspiration was a painting and poem by one of my favorite artists, Greg Olsen, called
Airship Adventures:
"All aboard the kitchen table for a journey to the sky!
It's now our magic airship, and it can really fly!
Off on new adventures, above the clouds we go,
Sailing on imagination's breeze, we leave the earth below.
For fun we like to parachute and quietly float down,
And have our vessel pick us up before we hit the ground.
Up here there are no limits to the sights that one can see,
And we think that we could sail forever into eternity.
Then comes the call that sends us home as fast as we are able,
It's dinner time, and Mother says we have to set the table."
So, the new nursery is based on vintage airplanes: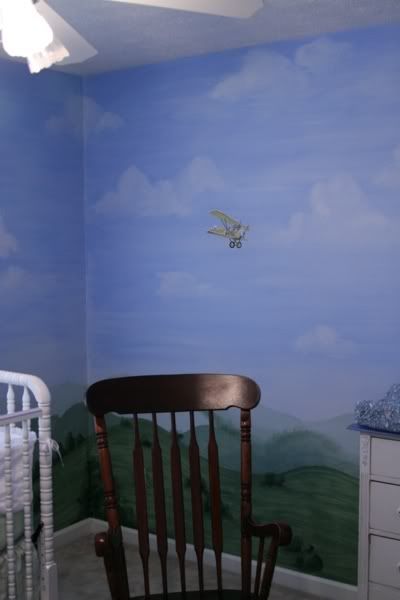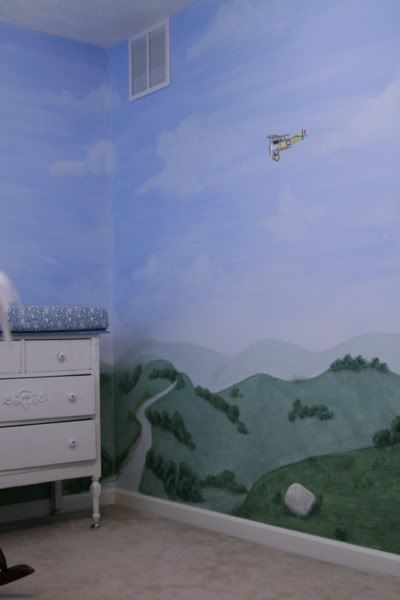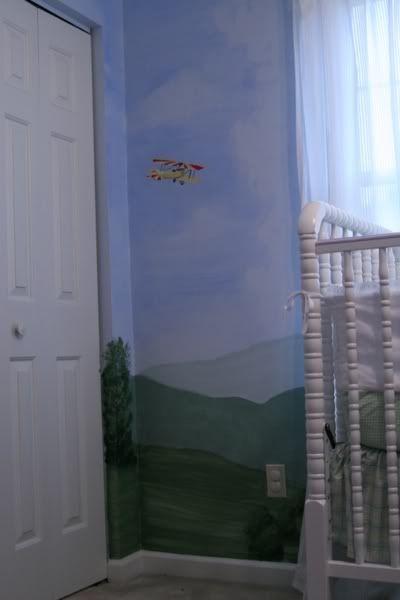 And close ups of the airplanes: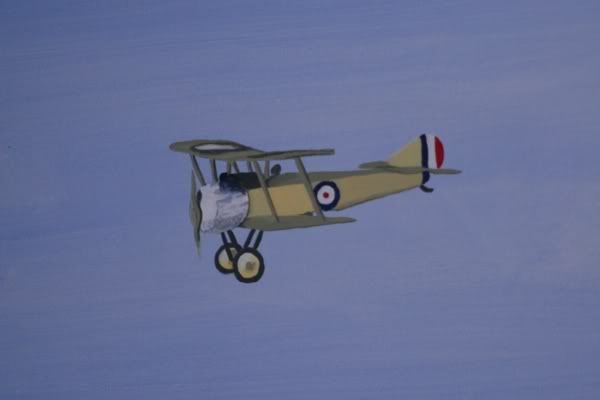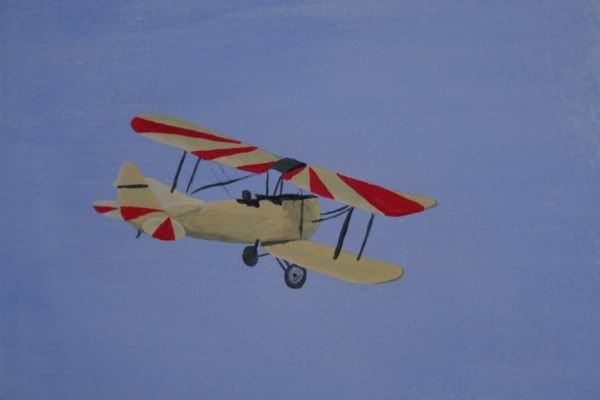 And my favorite: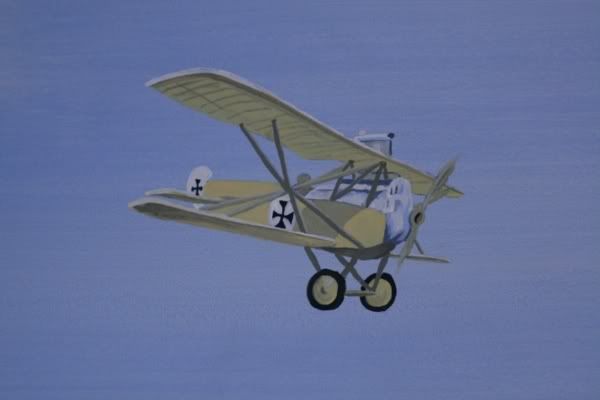 I was able to keep the clouds from the previous mural, and it didn't take nearly as much time. Which was really good, since painting with a 2 yr old wanting to help presented a challenge!
My mom has finished quilting his baby quilt, done in reproduction vintage fabrics from the 30's. She'll be bringing it out when my parents come see the baby and his blessing. I'm excited to see it!