Yesterday was my due date, and still no baby! I've been trying to keep my mind off the fact that I'm still pregnant by keeping busy. I don't know if it is nesting, my desire for spring to finally get here, or just desperate attempts to distract myself. But, here is what we've been up to...
Practicing cake decorating: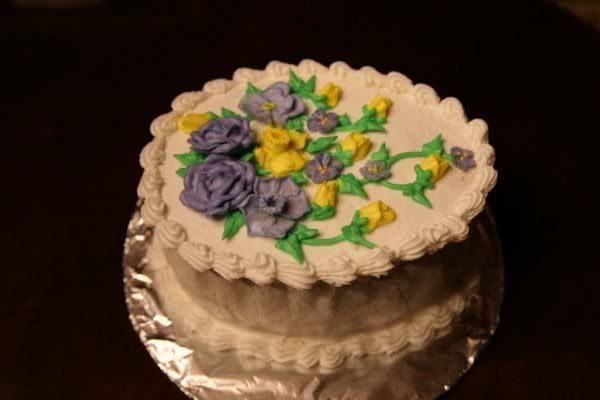 More Spring Cleaning, including organizing the kid's arts and crafts cupboard:
Getting the drapes in the dining room hung: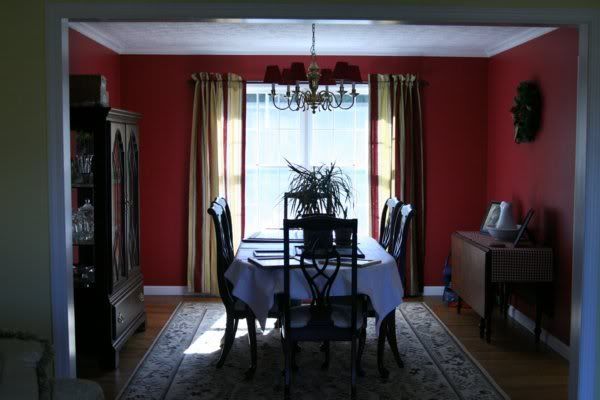 Please ignore all the pictures all over the table, I'm still rearranging them after
painting: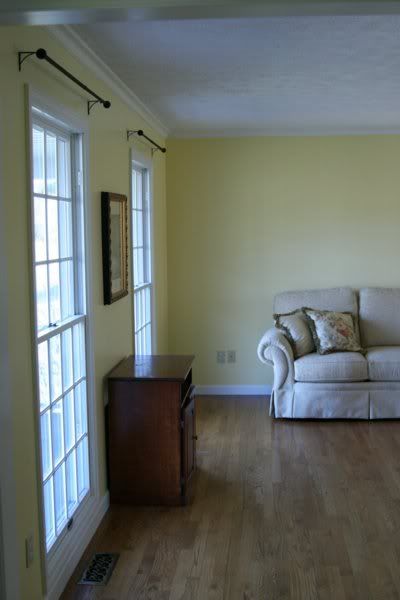 It may be the fact that I miss the spring sunshine, but I decided I wanted my living room, entry hall and laundry room all painted yellow. It makes them seem much more bright and cheerful, especially the laundry room and hall, which have no windows. It is Wal Mart's Chanternelle, which strangely enough is a type of mushroom. It actually is a bit more gold, and less lemony in real life.
And there is an end in sight to this eternally long pregnancy. I am scheduled for induction Monday. But, I hope we go sooner!