It may be snowing today, but my thoughts have turned toward spring!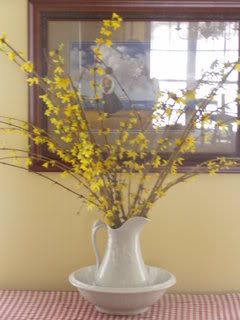 My two oldest daughters and I just finished reading
Seedfolk
by Paul Fleishman.
We started reading together in the evenings again. I wanted to spend more quality time together, read more good books, and jump start reading scriptures better as a family. We had tried at bedtime before, but with a cranky tired 2 yr old, it didn't work out. So, I'm putting Elsie to bed a little earlier, and then starting to read books with the girl's to get a habit started. Soon, we will read books AND scriptures and get the rest of the family to come join us. That is the plan anyways.
So, back to the book. It's the story of a community garden in Cleveland that brings together a diverse group of neighbors. It is told in the voices of 16 people, each with a different background and life story. We really enjoyed reading it and discussing it together. It allowed my girls a peek into a world very different than their own. Unfortunately, it wasn't until after we were done that I found
this teacher guide
, complete with discussion questions. It also made me excited to start planning my garden for this year!
(Warning: The book does introduce a couple themes, drugs and teen pregnancy, that might be too much for younger children, but are a good spring board to the subjects for older ones.)
So, I've planned our food garden. We will be growing:
Maestro Peas
Mesculen Mix Lettuce
Buttercrunch Lettuce (New)
Mediana Spinach
Detroit Dark Red Beets
Blue Lake pole beans
Gurney's Pride Zuchinni
Spirit Hybrid Pumpkins
Straight 8 Cucumbers
Mammoth Dill
Plus tomatoes, bell peppers, basil and oregano plants bought locally.
And the already planted, strawberries, raspberries and cherries, of course.
Next, I need to plan for the flower beds, decide on a replacement a shrub that died last year, and put away all the snowmen decorations!